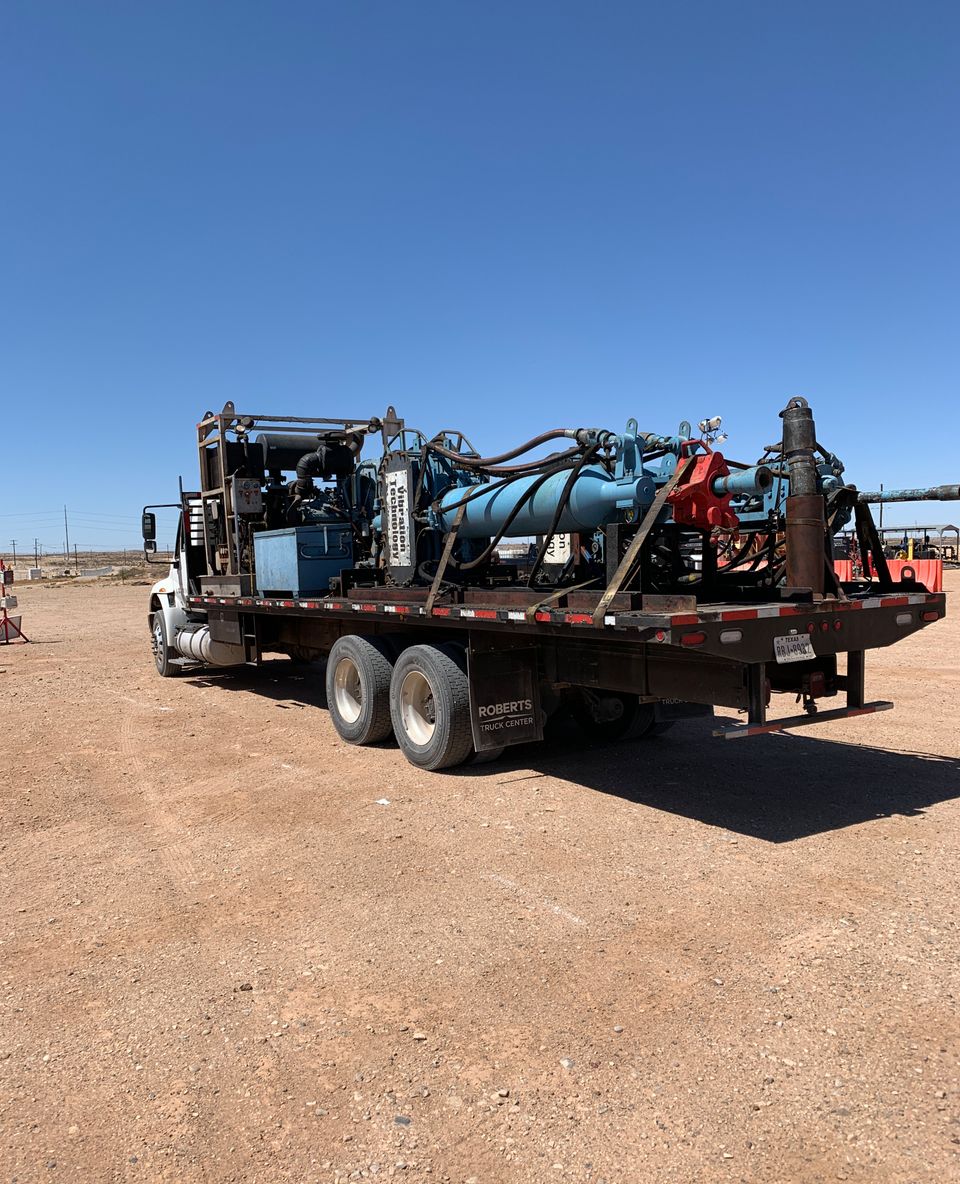 When you are Stuck, Call us First.
One Tool. One Day.
Call immediately 432-689-3351
Pipe Vibration has numerous applications in stuck pipe recovery; from freeing stuck coil tubing without cutting or damaging the coil to recovering screens, screen packers, and liners.  Sanded or mud-stuck tubing, including tubing seal assemblies can be recovered without the need for washover or jarring.  We also recover stuck rod strings and pumps, eliminating the need to pull tubing and strip the rods as well as stuck washover pipe and jars normally used in conventional fishing operations.  
Pipe Vibration Applications and Benefits
Any situation that responds to pipe reciprocation; tensile, compressive or percussive force; or friction reduction may benefit from the application of Pipe Vibration with these benefits:
§      Quickly and easily applied
§      No downhole intervention
§      Reduced risk
§      Simplified decision-making
§      Demonstrated results

We offer the potential to solve these problems from surface without downhole intervention in a minimum amount of time.  In numerous instances our equipment and methods, applied from surface, have succeeded when all else has failed.  
✓

First Call Success Rate 2018-2023 YTD= 65%